Aero Grow - Aero Garden

Enjoy fresh greens at every meal no matter what the season.
With AeroGrow's AeroGarden garden kit, it's easy to cultivate lettuce, cherry tomatoes, herbs, chili peppers, edible flowers, and more in an energy efficient, organic based environment right in the kitchen.
Plug kits for many kinds of plants are available.
No dirt or natural light is needed, so even low light spaces are suitable.

More...



Tree Help
Starting trees from seed can be one of the most rewarding gardening activities, but tree seeds often require a little more preparation than many common flower or vegetable seeds.

More



Solar Garden Lights
Buy solar garden lights or solar accent lights and enjoy the latest L.E.D. technology and savings. The sun charges fixture batteries by day and turns on automatically at night with no wiring or cost to operate. The fixtures are designed to add beauty, security, and safety to your yard. More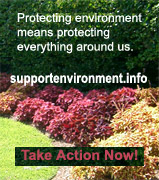 The Ideal Garden Soil

The ideal garden soil is what is known as a "rich, sandy loam," at least eight inches deep; if it is deep eighteen it will be even better. It contains the proper proportions of both sand and clay, and further has been put into the best of mechanical condition by good tilth.

That last word brings us to a new and very important matter. "In good tilth" is a condition of the soil difficult to describe, but a state that the gardener comes soon to recognize.

Ground, continually and properly cultivated, comes soon to a degree of fineness and lightness at once recognizable. Rain is immediately absorbed by it, and does not stand upon the surface; it does not readily clog or pack down;
it is crumbly and easily worked; and until your garden is brought to this condition you cannot attain the greatest success from your efforts.

We emphasized "properly cultivated." That means that the soil must be kept well supplied with humus, or decomposed vegetable matter, either by the application of sufficient quantities of organic manures, or by green manuring, or by "resting under grass," which produces a similar result from the amount of roots and stubble with which the soil is filled when the sod is broken up.



Only by supply of good quality humus your garden will have the chance to be kept in that light, friable, spongy condition which is
absolutely essential to luxuriant vegetable growth.


Companion Planting - A Complete Guide to Growing Healthy Plants


By creating a healthy garden and lifestyle you will regain energy levels, help restore your immune system and give yourself and your family the best chance of living long, happy & healthy lives.

Over countless centuries gardeners have been keen observers of nature, noticing how plants perform depending on their surroundings. When people discovered combinations that worked well or observed the relationship a particular plant had with certain insects, their experiences were passed on to the next generation.

Laboratory research can now prove that certain plants contain insecticides. There are many proven examples of plants that benefit others, such as French Marigolds that can be used to clear the ground of nematodes. The nematodes are attracted to the roots of the Marigold where they are unable to breed. The next generation of nematodes are greatly reduced or eliminated. This is an effective method of protection for a crop susceptible to nematodes - such as tomatoes - especially if the Marigolds are planted heavily in an area a season before planting the desired crop. ORDER NOW!